Welcome!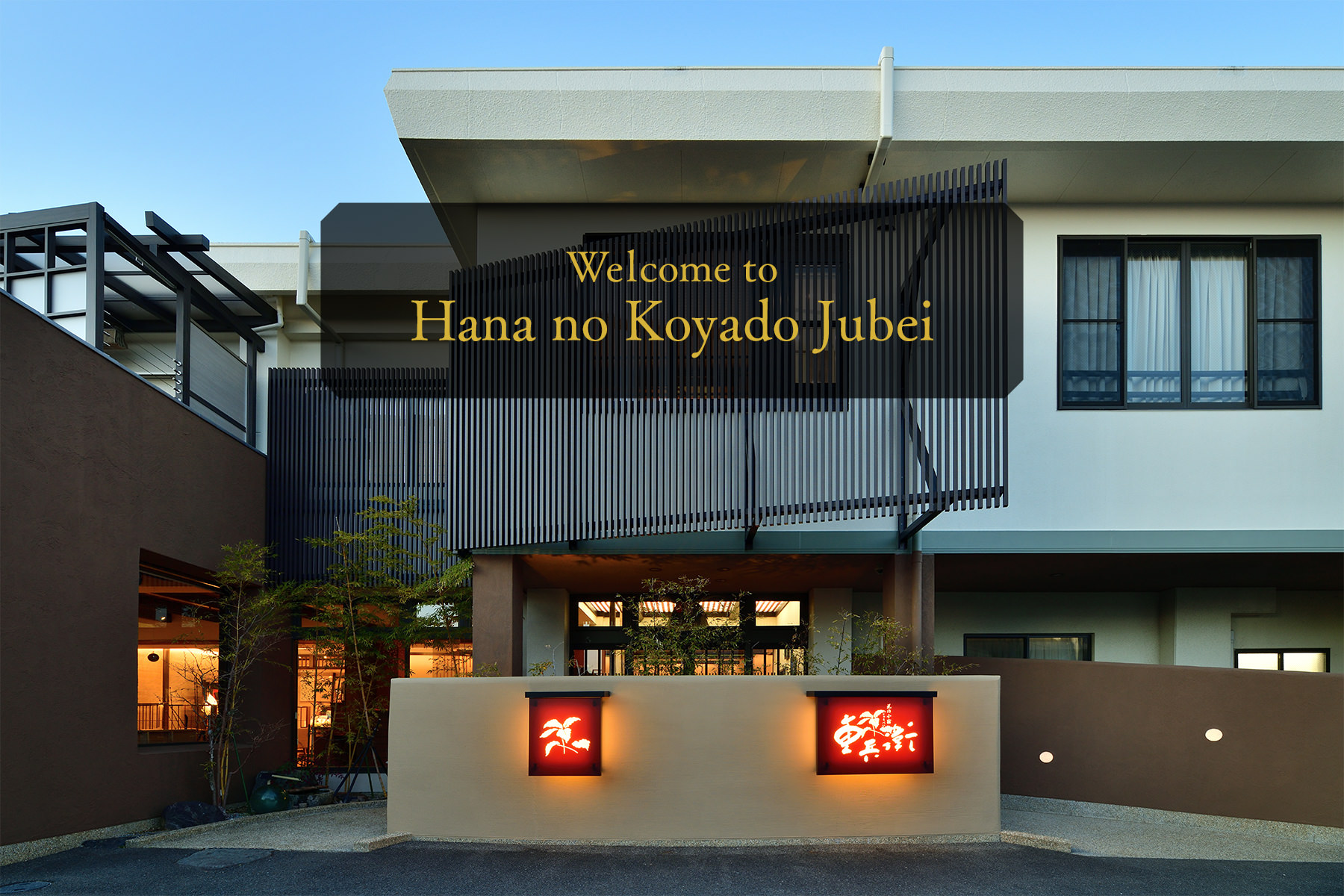 Located south of Toba City in Mie Prefecture, "Osatsu" is a town famous for its divers and fishermen. Hana no Koyado "Jubei" is located on a site adjacent to "Ishigami-san," a goddess enshrined at Shinmei Shrine who is said to grant women one wish. To the fresh seafood representing Ise-Shima such as lobsters, abalones, and oysters, and to the proud cuisine that values home-grown foodstuffs. the "Shaguji Onsen" is a hot spring for beautiful skin with its source in "Nanakuri", a place associated with the writer "Sei Shonagon" over 1,000 years ago. The guest rooms are a fusion of Japanese and modern styles with a relaxed atmosphere. The proprietress and the young proprietress lead the way in taking care of the flowers, fixtures, and other details throughout the hotel, and welcome guests with warm, feminine hospitality.
Guest room
panese-style connecting rooms ideal for two families or groups, rooms with private baths, and rooms with spacious terraces. There are 9 types of rooms with different layouts and designs based on Japanese style.
Hot spring
Our hot spring, "Shaguji Onsen", has its source in "Nanakuri", which is famous for "Nanakuri no Yu" associated with the writer "Sei Shonagon" over 1000 years ago. The clear, colorless water is thick and smooth. Please enjoy the hot spring water, which is gentle to the skin, in the large bathroom.
Cuisine with fresh seafoods
Juubei's seafood dishes are prepared with heart and soul in each dish. We use only high quality seafood such as lobsters, abalones, oysters, and rare local fish and shellfish, and serve meals that express the character of "Osatsu," a town of divers and fishermen. We grow our own rice and vegetables in order to provide you with safe and fresh food. Please fully enjoy the delicious and healthy "Toba/Osatsu" taste of the sea, which gives vitality to your body.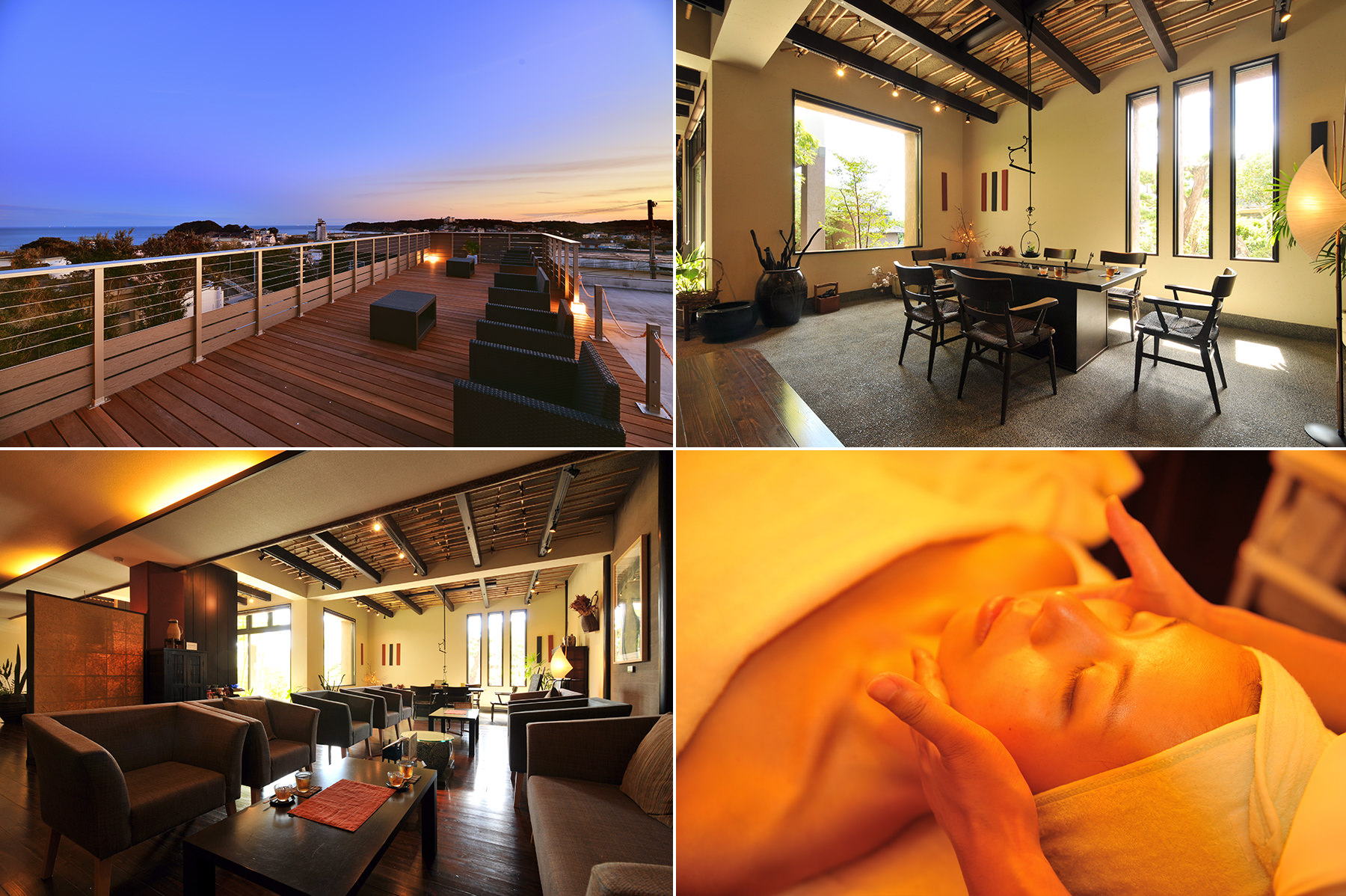 Facilities
The terrace "Tsukimiso" and café offer a view of the ever-changing sky and sea of Aisa. There is also a semi-private dining room, an esthetic salon, and a souvenir shop with good quality items selected by the proprietress.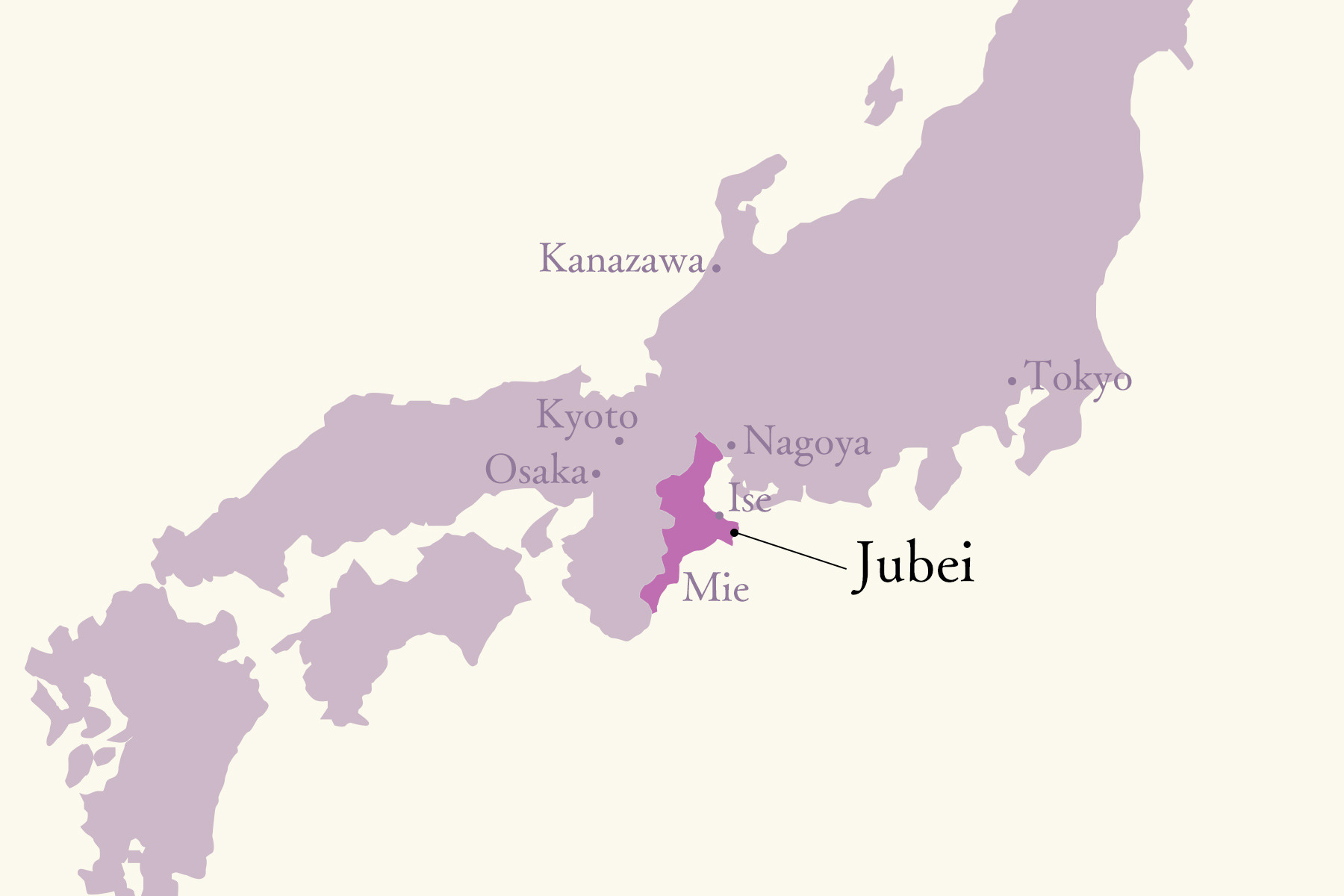 Traffic
The Ise-Futami Toba Line became free of charge in March 2017. The nearest interchange exit to Hana no Kojyuku Juubei is the Toba Minami/Shiroki I.C. It takes about 15 minutes by car from the exit to our inn.

By car
Nagoya Nishi IC → Higashi-Meihan Expressway → Ise Expressway → Ise IC → Ise Futami Toba Line → Matsushita JCT → Daini-Ise Road → Toba Minami/Shiraki IC → Prefectural Road No. 167-47 → Hana no Koyado Jubei

Toyonaka IC → Meishin Expressway → Ise Expressway → Ise IC → Ise Futami Toba Line → Matsushita JCT → Daini Ise Road → Toba Minami/Shiroki IC → Prefectural Road 167 - 47 → Hana no Koyado Jubei

Tokyo IC → Tomei/New Tomei Expressway → Ise Bay Coastal Expressway → Higashi-Meihan Expressway → Ise IC → Ise IC → Ise Futami Toba Line → Matsushita JCT → Daini-Ise Road → Toba Minami/Shiroki IC → Prefectural Road No. 167-47 → Hana no Koyado Jubei

By train
Kintetsu Nagoya Station → Kintetsu Limited Express (about 1 hour and 45 minutes) → Toba Station
Osaka Namba Station → Kintetsu Limited Express (about 2 hours and 30 minutes) → Toba Station
Tokyo Station → Shinkansen (about 1 hour and 40 minutes) → Nagoya Station → JR Rapid Mie (about 1 hour and 45 minutes) → Toba Station

Pick-up and drop-off information
Pick-up service is available at Kintetsu Toba Station (reservation required: please contact us by the day before).
Pick-up location: Kintetsu Toba Station, Exit 1
Time: 10:00 AM for sending off, 16:00 PM for pick-up
It takes about 25 minutes from the station to the inn. Please do not be late for departure time.

Convenient transportation information site
Mie Kotsu / Kintetsu / NEXCO Nakanihon / Isewan Ferry / Seibu Kanko Bus / JR Tokai / Tre-tabi

Bus route information
Kamome Bus Information from Toba Station
INFORMATION
Hana no Koyado JUBEI

住所

1395 Osatsu-cho, Toba City, Mie Prefecture 517-0032

電話番号

Tel.0599-33-6220